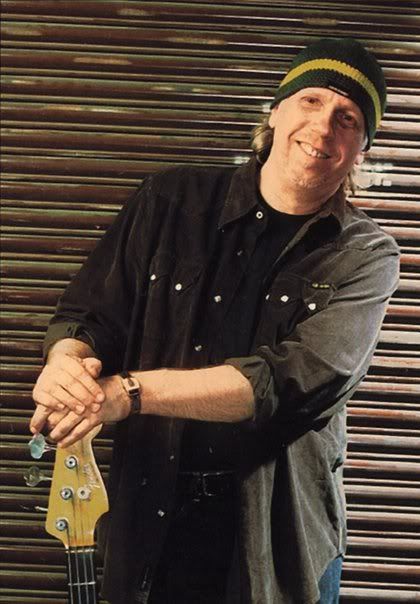 T-Bone Wolk
I still can't wrap my head around that T-Bone Wolk died last night.
Although it hasn't been officially announced, friends of his know and it's leaked out onto the internet via blogs, Facebook and other social media. I had my great friend, and fellow Hall and Oates buddy, "Babs" call me to let me know. She told me to sit down as she gave me the news. I felt numb, I couldn't believe it.
I was lucky enough to have met this man a few times. He was gracious, amazing and always had a smile on his face. I was just reminded of when he met a bunch of us fellow fans in Vegas at the Desert Inn. We had a type of fan gathering before the big show and it happened to be that three of the band members came up! He was one of them. We chatted, hung out, autographs were signed.
Then recently, just a few years ago, I met him after one of Daryl's solo shows in Lowell, MA. I caught him outside the venue and got his attention. I thanked him for all his work and dedication and said the show that night was amazing. He said: "Thanks so much! It's great to see you again too (??)!" Just an amazing human being.
I keep thinking about Daryl, John and the rest of the band. His family, friends and all us fans. I'm not sure how the H&O clan will go on without him. He's been around Daryl since 1981. Been a huge force in musical writing, arranging and now with his work from
Live From Daryl's House
, I'm not sure how that show will continue to move forward without his expertise.
But for now, we will honor the man, the legend he is. My heart and soul are heavy.
Rest In Peace, my friend.